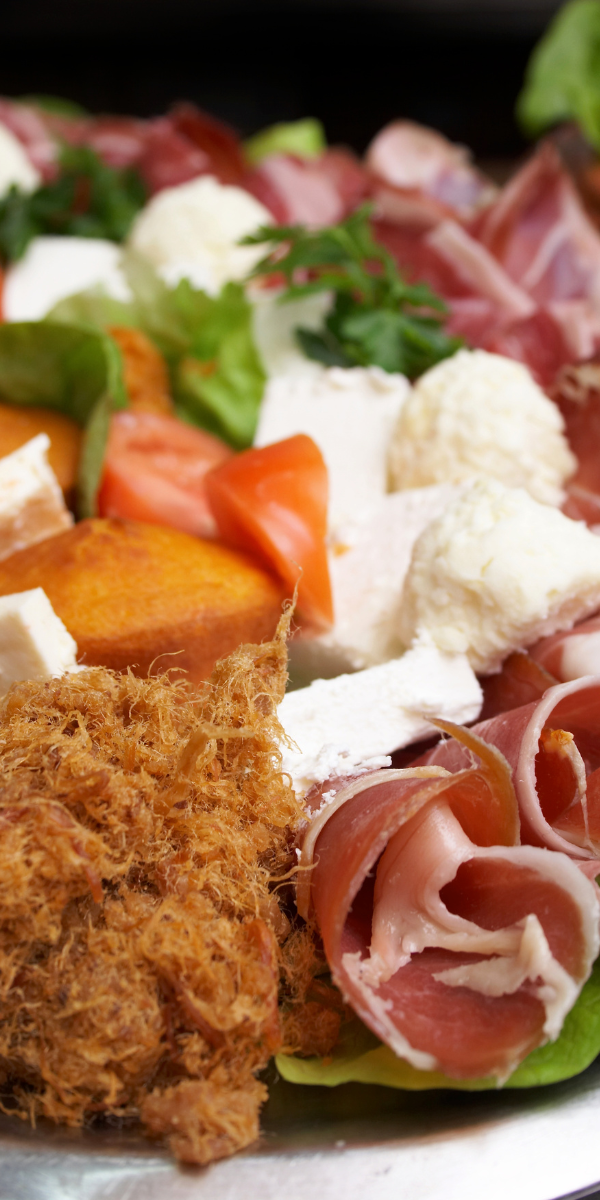 Four mirepoix poached U-10 shrimp, with homemade horseradish cocktail sauce

ALLA MAMA - Lemon, butter, garlic, hot peppers or THAI CHILI - Sweet and slightly spicy Thai chili glaze topped with roasted peanuts and crispy arugula

Chef's selection of three freshly sliced deli meats, and three imported cheeses, with mixed olives, nuts, seasonal jam, pistachios, served with garlic crostini

ROASTED CAULIFLOWER

GF

$12

Chili lime buffalo dry rubbed cauliflower, fire roasted and served with smoked chipotle mayonnaise

Panko and asiago encrusted mozzarella, flash fried, finished with homemade marinara sauce and basil

Fresh Alaskan crab cakes, served with a cilantro lime sweet corn salsa, finished with a chipotle aioli

Our housemade vegetable stuffing, drizzled with balsamic glaze

Sautéed mussels with chorizo, scallions, celery, finished with a white wine yellow curry sauce

FOCACCIA BREAD/ GARLIC BREAD

$12/$10

Homemade focaccia bread served with seasonal butter
Soup & Specialty Salad Bowls
Savory caramelized onion, garlic crouton, Swiss cheese

Cannellini beans, ditalini pasta, homemade marinara sauce, basil, and finished with Parmesan cheese

Mixed greens, cherry tomatoes, cucumbers, red onions, shaved carrots, garlic croutons, finished with house Italian dressing

Romaine lettuce, shaved Parmesan Reggiano, garlic croutons, finished with a creamy caesar dressing

Quinoa, arugula, cherry tomatoes, cucumbers, onions, and avocado, finished with a cilantro lime vinaigrette

APPLE CRANBERRY SALAD

GF

$17

Mixed I greens with sliced granny smith apples, dehydrated cranberries, gorgonzola cheese, walnuts, finished with a sweet vidalia onion dressing

Iceberg wedge with red onions, cherry tomatoes, crispy bacon, gorgonzola crumbles, finished with a blue cheese dressing

Arugula, artichoke hearts, capers, cherry tomatoes, red onion, shaved Parmesan, finished with house cilantro lime vinaigrette

Chicken $9 | Shrimp $12 | Steak $15 | Salmon $17 | Lobster $20 | Scallops $18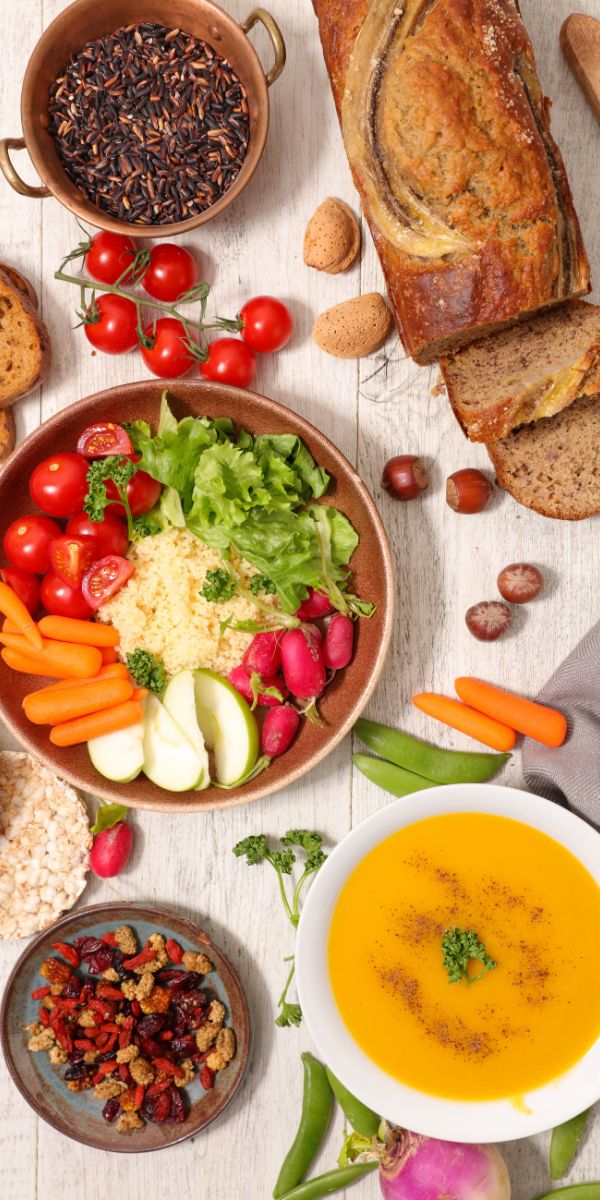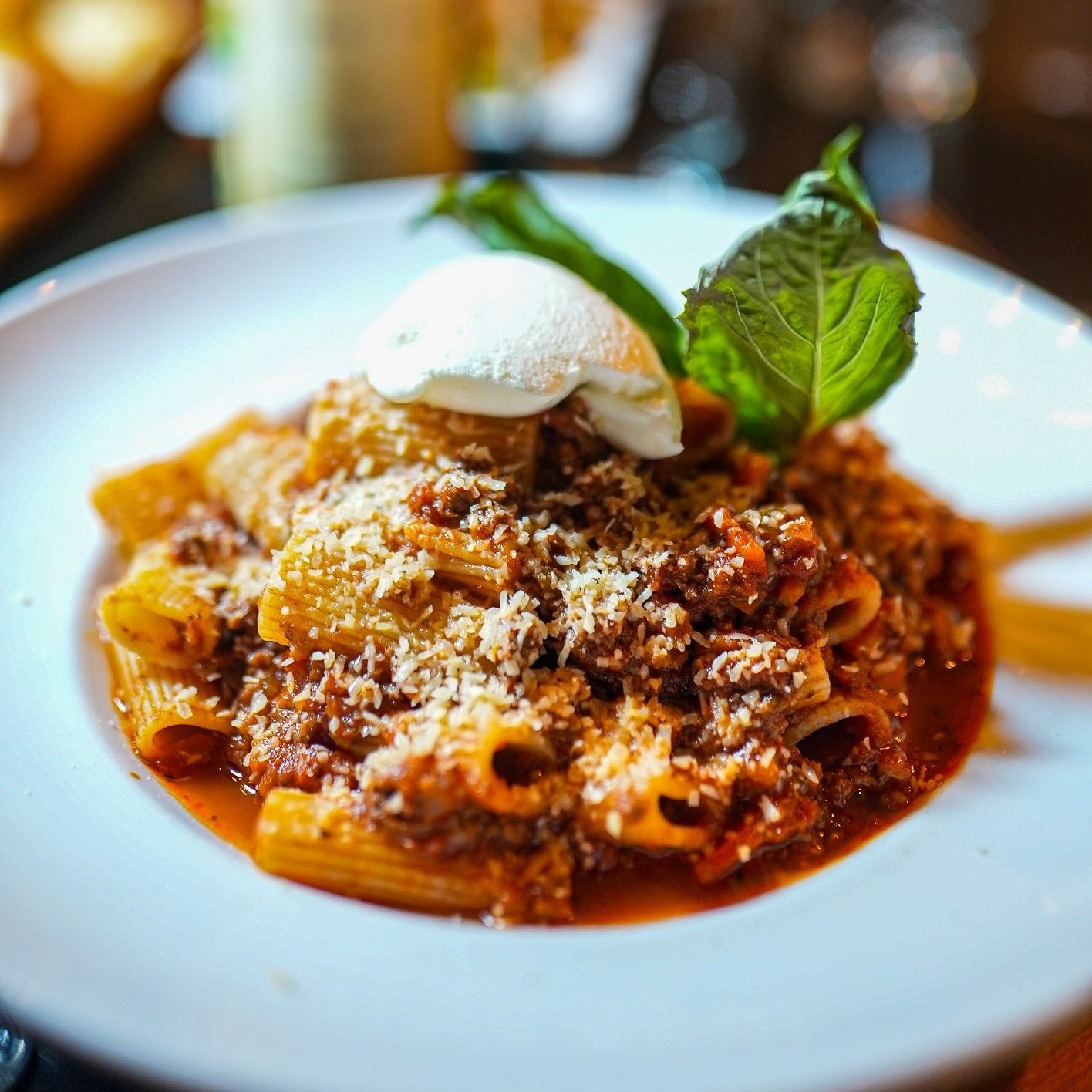 Rigatoni pasta with ground beef, veal, and pork finished with onions, celery, and carrots tossed in homemade marinara sauce, basil and topped with whipped ricotta

Tortellini with grilled broccoli and chicken finished in a creamy topped with shaved Parmesan Reggiano

SHORT RIB MAC & CHEESE

GF

$27/

GF

+$3

Braised short rib tossed with pasta and four cheeses

Spicy sausage, light marinara, Parmesan cheese
HALF ROASTED CHICKEN

GF

$26

Confit in a lemon rosemary butter, served with garlic green beans, cherry tomatoes, and oven roasted potatoes

STATLER CHICKEN BREAST

GF

$25

Served with sweet potatoes, asparagus and a honey garlic sauce

Panko and asiago encrusted chicken breast flash fried and topped with arugula, fried capers, cherry tomatoes, red onion, finished with a lemon vinaigrette topped with shaved Parmesan Reggiano

CHICKEN FRANÇAISE

GF

$28/

GF

+$3

Egg battered chicken breast sautéed with lemon, butter, garlic, and white wine served over linguini pasta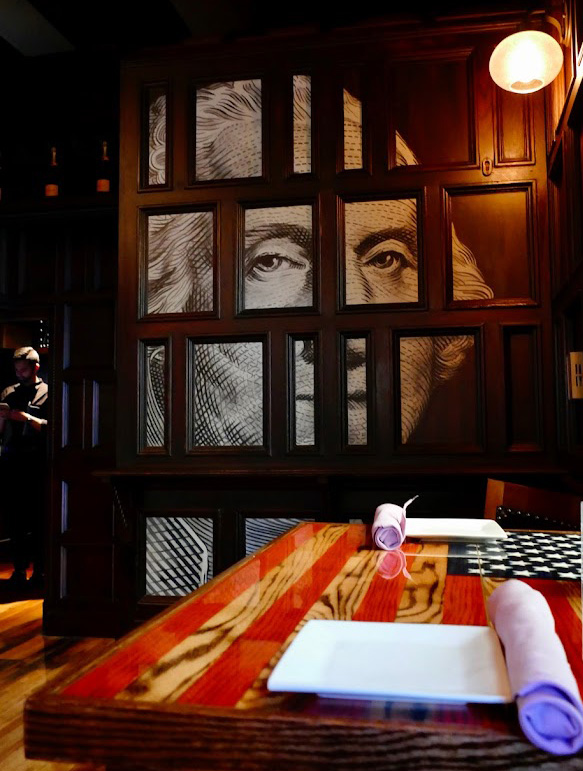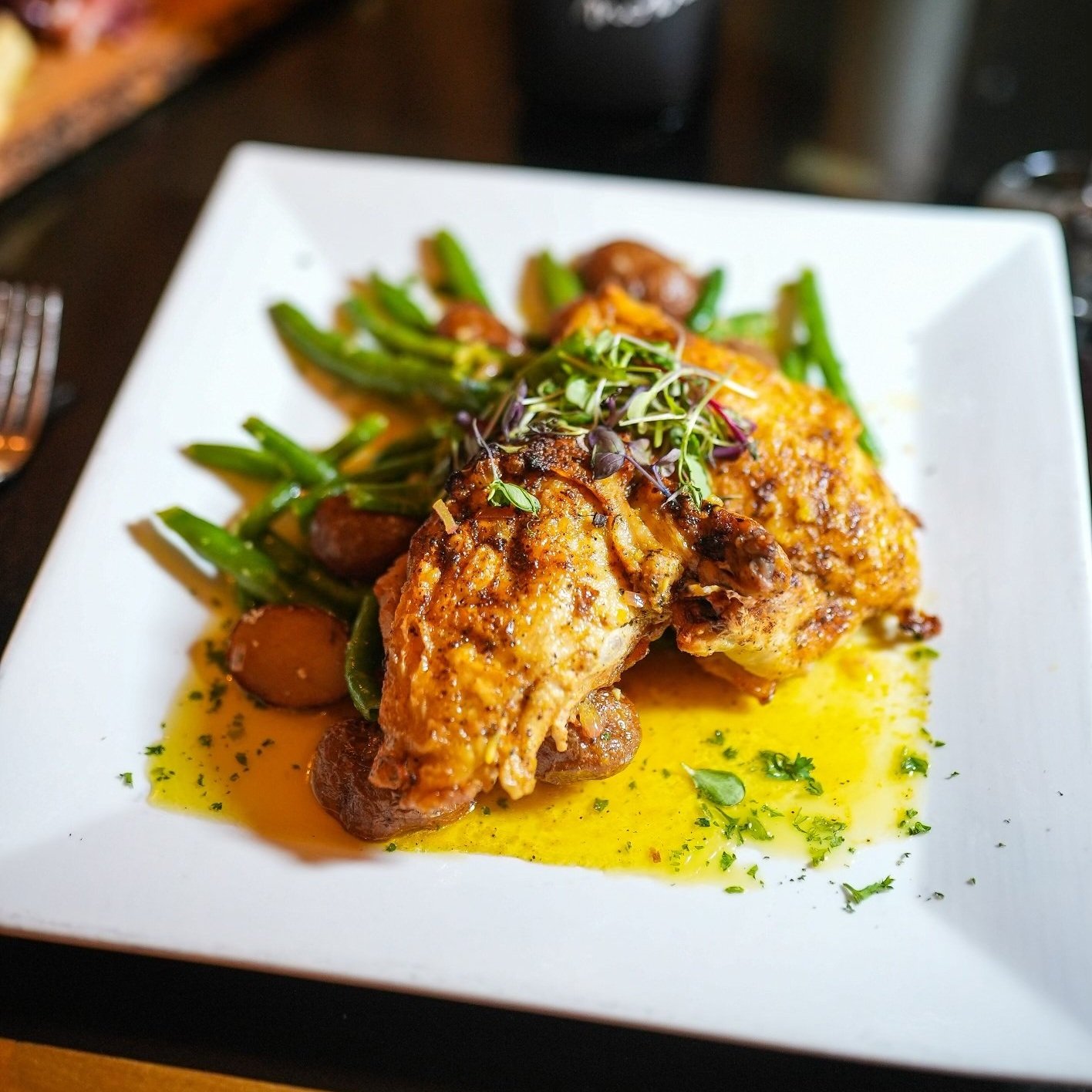 16oz. bone in pork chop grilled, served with mashed potatoes, finished with sautéed caramelized onions, granny smith apples, and shiitake mushrooms in a sweet maple glaze

BRAISED SHORT RIBS

GF

$33

Tender slow cooked short ribs served with mashed potatoes, seasonal vegetables, finished with a red wine demi glaze

18oz. NY strip, served with mashed potatoes, seasonal vegetables, finished with gorgonzola herbed compound butter

Broccoli, red roasted peppers, onions, domestic mushrooms, red wine reduction over mashed potatoes
Shiitake mushrooms, wine reduction, served with mashed potatoes and seasonal vegetables

Artichoke hearts, shiitake mushrooms, served with mashed potatoes, seasonal vegetables finished in a roasted garlic butter sauce

Prosciutto di parma, fresh mozzarella, duo of mushrooms, served with mashed potatoes and seasonal vegetables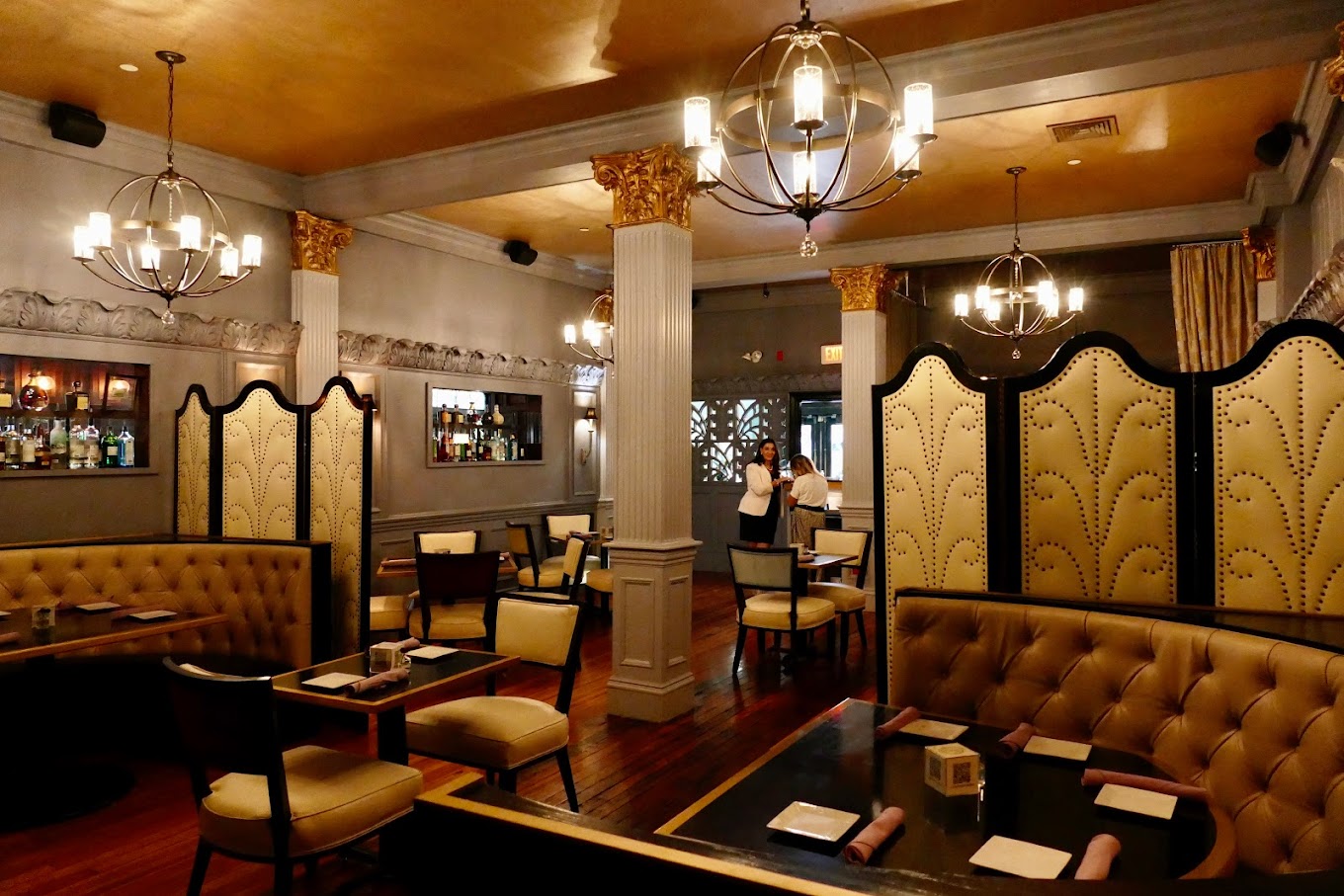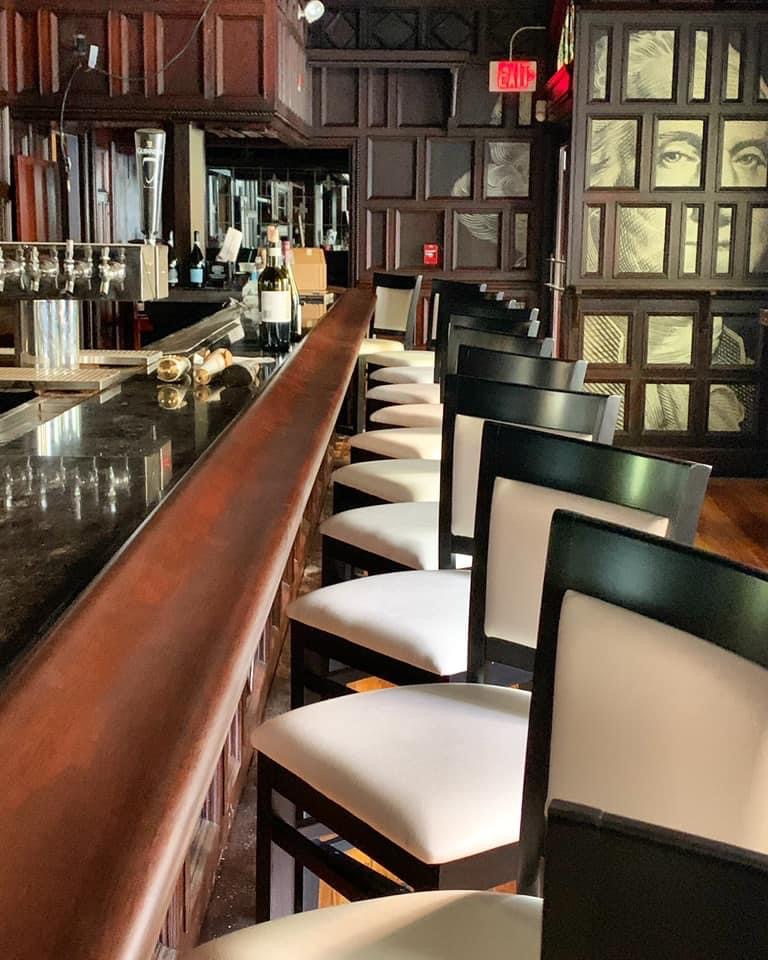 Shitake mushrooms, grape tomatoes, spinach, sherry cream sauce and light crumb topping, served with mashed potatoes and seasonal vegetable

FAROE ISLAND SALMON*

GF

$36

Pan seared Faroe Island salmon, served with green beans, roasted potatoes and a buttery honey glaze

U-10 sea scallops pan seared and served with pineapple and basil risotto
Local vine ripened tomatoes, fresh mozzarella, basil, finished with a balsamic glaze

PROSCIUTTO AND ARUGULA

$20

Caramelized onions, prosciutto de parma, arugula, garlic, goat cheese crumbles, finished with a balsamic reduction

Braised short rib, caramelized onions, shaved asiago, topped with dollops of whipped sour cream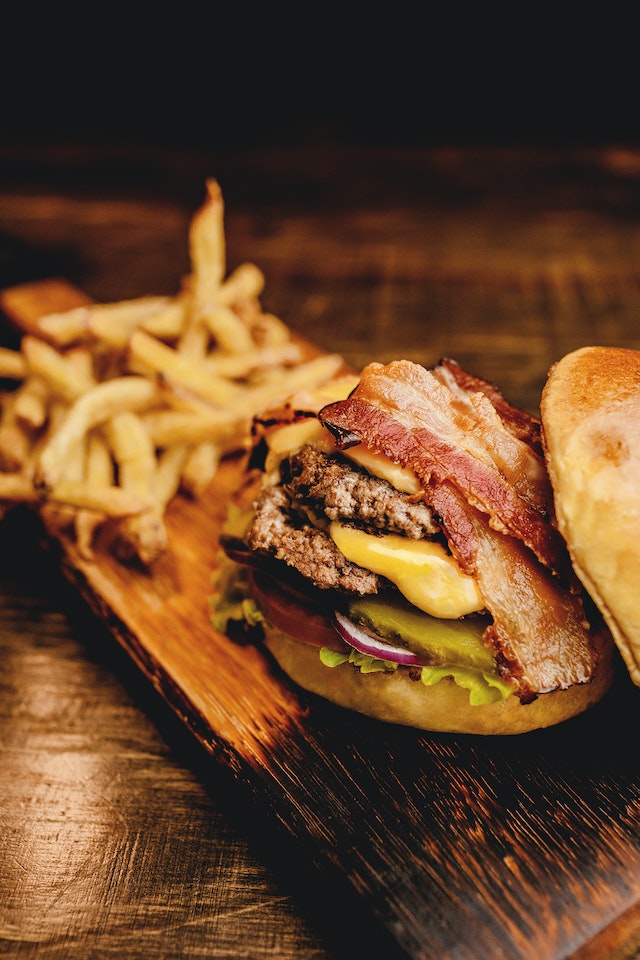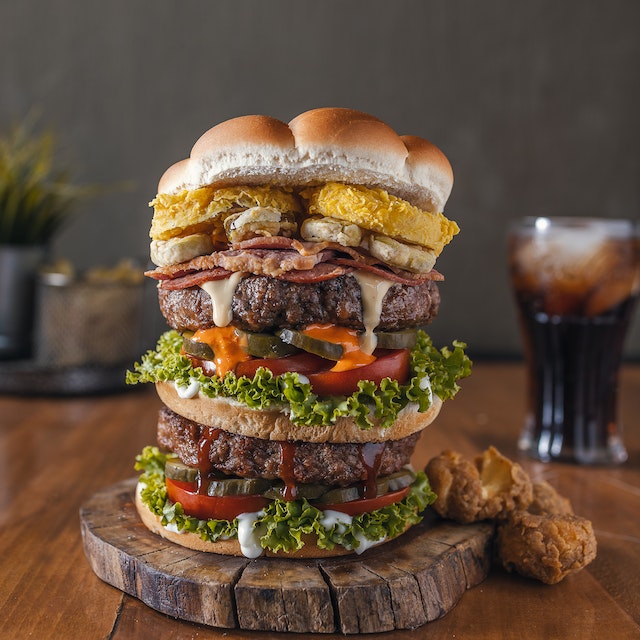 *ALL SERVED WITH FRENCH FRIES OR SWEET POTATO FRIES*
8oz. black angus beef patty, topped with tomato, baby spinach, red onion, and avocado, finished with creamy pesto mayonnaise

Panko and asiago encrusted chicken breast, topped with homemade broccoli slaw, pickles, finished with a creamy siracha mayonnaise

Black bean and mixed veggie patty, topped with tomato, spinach, red onion, avocado

Braised short rib with melted American cheese, finished with
ASK ABOUT OUR HOMEMADE DESSERTS!
Mad River Bourbon, Bully Boy Amaro, Tart Cherry, Bitters

Smirnoff Blueberry, Russo Limoncello, Lemon, Simple Syrup

Casamigos Tequila, Cointreau, Blood Orange, Jalapeño, Lime, Peppery Salted Rim

Hennessey VSOP, Lime, Passion Fruit, Sparkling Wine

Rhodium Forager's Gin, Blackberry Puree, Lime, Soda

Rum 44, Russo Strawberry Liqueur, Lime

Campo Bravo Tequila, Aperol, Lime, Pink Grapefruit

Rum 44, Peach Tree, Fruit Juices & Bubbles, Choice of Red or White
ASK YOUR SERVER ABOUT TODAY'S
GF

= Gluten Free

DF

= Dairy Free
*Consuming raw or undercooked meats, poultry, seafood, shellfish or eggs may increase your risk of food borne illness. 
BEFORE PLACING YOUR ORDER, PLEASE INFORM YOUR SERVER IF ANY PERSON IN YOUR PARTY HAS A FOOD ALLERGY. 
Automatic gratuity for parties 6 or larger may be included. No splitting checks for parties of 6 or larger.